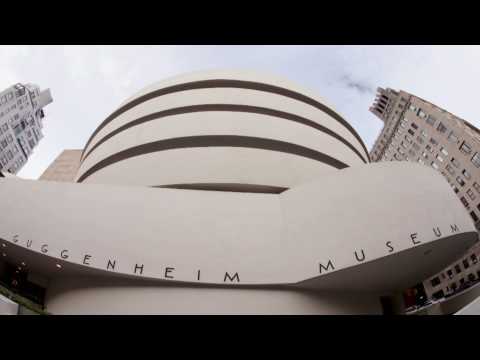 YouTube announced today that it's teaming up with the Guggenheim Museum and HP to put on the first "Biennial of Creative Video" — and they're calling it YouTube Play. The project's goal is to gather the very best videos on YouTube and display the 20 best nominees in Guggenheim museums around the globe.
What constitutes the "best" in YouTube videos? They're surprisingly broad in that respect, stating that videos can be nominated if they are "animation, motion graphics, narrative, non-narrative, or documentary work, music videos and entirely new art forms." That potentially covers just about every video type on the site, making this project truly accessible to all tube-enthusiasts — and that's the way they want it to be.
Anybody with a YouTube account can submit their video at youtube.com/play, but the deadline isJuly 31st. So, if you haven't gotten around to filming your miniature masterpiece yet — or just need to do some editing — you had better get on it. Oddly enough, the project is set up so that people can only submit their own videos, and each account can only submit one video for nomination. While it seems strange at first, it makes sense once you consider the usual band of hooligans that have managed to make YouTube video comments some of the most inane on the Internet.
Once the deadline hits, all the submissions will be sifted through by the Guggenheim, who will then put together a shortlist for an international "jury of experts." That jury, made up of professionals in art, design, film and video will then determine the final videos to be displayed in the museums. They're not going small-time with this either; the final YouTube Play exhibit will be going on simultaneously at Guggenheim museums in New York City, Berlin, Bilbao and Venice — that's good stuff.
So what do you think? Do you have a video that you think could make it all the way to the Guggenheim?